We chat with Aussie actor Rodger Corser about life, family, work, and finally being a 'normal person'.
Actor and producer Rodger Corser lives in Sydney with his wife and kids. He's pleased to say that these days he feels like a "normal person with a mortgage and regular work." 
He's referring to the fact that as an actor, especially when starting out, you have no idea where your next gig is coming from, or if you'll even have another one. However, since his breakthrough in 1998, when he scored the lead role in the Australian production of the smash musical Rent (playing an HIV-positive musician), he's had one impressive gig after another.
You've probably seen Rodger Corser's face on screens more times than you even realise. His roles tend to vary in both character style and appearance. He played a detective in Water Rats in 2001, and was a semi-regular character in McLeod's Daughters. He's had roles in various Aussie films and was in Home and Away from 2006 to 2007. On top of that, he's has multiple appearances in television advertisements.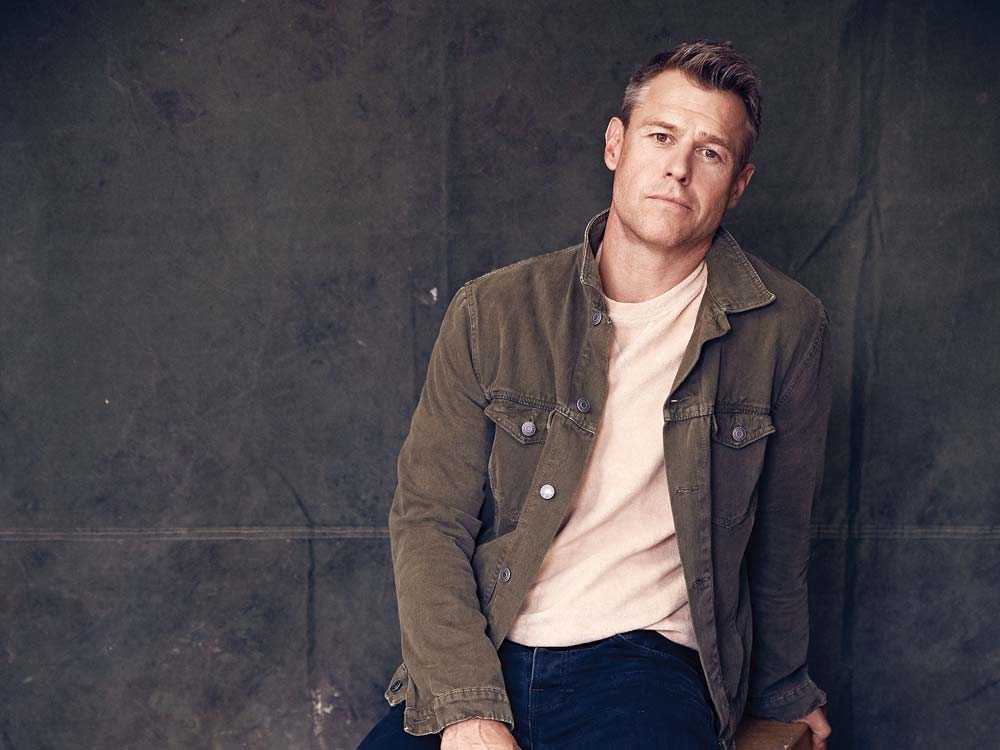 Ascent into Aussie stardom
In 2008 he became more widely recognised when he took on the role of Detective Senior Sergeant Steve Owen in the hugely popular crime mini-series Underbelly, based on the notorious Melbourne gangland killings.
"People started stopping me in the street around then, and asking if I was 'that guy' from Underbelly," he says. "I didn't get as much attention as the bad guys did – don't they always? – but a bit of fame came with it," he adds with a laugh.
The roles kept flowing in, and from 2008 to 2011, Corser starred in the Australian police drama Rush, which is still streamed in many countries and had more than 60 episodes.
In 2010, Rodger Corser was cast in TV series Spirited. In 2013, he starred alongside Rachel Griffiths in the US television series Camp. He was also in the popular period drama Puberty Blues, and since 2015 he's co-starred as John Doe in the ABC series Glitch. He also took on a lead role in the ABC series The Beautiful Lie, a modern adaptation of Anna Karenina.
Glitch will hit TV screens again this year, continuing to follow the story of six people from a small town who inexplicably return from the dead. Rodger will continue his stint on the Channel 9 series Doctor Doctor, which is currently in production for Season 4. It's based upon the life of an arrogant, high-flying heart surgeon who is forced to leave his debaucherous inner city life to become the local GP in the small country town where he was born. Excitingly, he has also recently stepped up as a producer on the show, which is shot in Sydney and Mudgee.
"The cast and I all love Mudgee," he says. "The locals have embraced us like family. It's nice to have that feeling of a bit of a home-away-from-home, because as an actor you are away a lot, and it does mean missing your family and friends. Mudgee's wineries, cafés and pubs are awesome. It's a lovely, chilled-out place."
The struggle of transforming for a role
There are other elements of acting that aren't as glamorous as the red carpet strolls and invitations to the Logies (Rodger has been nominated for two). Having to continually change shape, lose or gain weight for a particularly hard-won role is tough.
"It's all mental," Rodger explains. "Losing and gaining weight is all about will power, and knowing that you have to a look a certain way to make a role work. For instance, I had to lose a lot of weight to play the bony, hungry, sick-looking convict in Glitch. There are scenes where I'm topless and being whipped. There's nowhere to hide – the audience can see everything. And before that on Party Tricks I was playing a media personality running for politics in a suit who lived the high life and drank red wine at lunch!"
He laughs. "During that time I also had to do a body transformation for Men's Health magazine. I had to be buff, have abs, the whole bit. I was personally trained by Chief and Emilie Brabon for that, and it was hard work. When it comes down to it though, a lot of weight loss is about common sense. Give up your vices – whether they be bread, chocolate or wine – and eat food that comes from the ground! As an actor, you are paid to turn up and do the job. No excuses. And if the role means something to you, you really don't want to mess up the opportunity."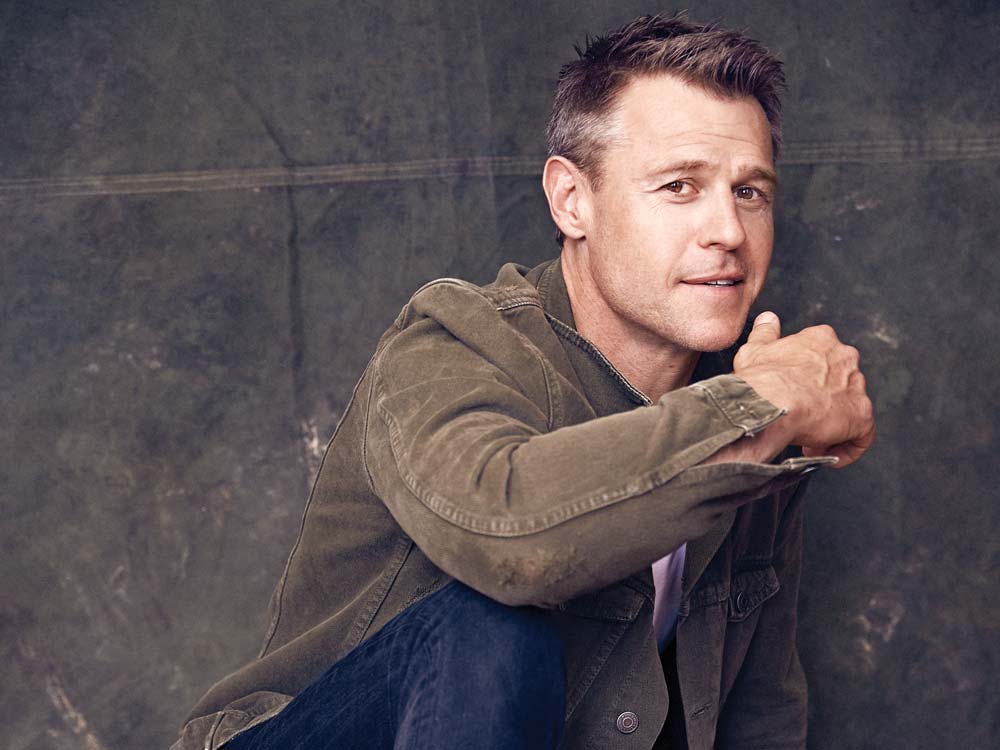 Beginning behind the camera
Rodger wasn't sure what he wanted to do after school, and confesses that his brother was more theatrical than he was. His brother was a drama student at university while he studied film and TV.
"This is where my interest for the 'behind the camera' jobs came from. I studied photography, film and editing," he says.
Even though acting hadn't been part of his early life, Rodger was on the stage from a young age. He was in a rock band, playing gigs at pubs around Melbourne from when he was 17. "I played in several bands and we did quite well," he says. "It was a lot of fun, and we got to play in pubs under-age, and drinking beer was definitely a perk. No ID required if you had a guitar! It did also make me realise that I really enjoyed performing."
Rodger Corser was 25 when he went to the casting for Rent, and that's when his life changed. "Being in Rent kick-started my career," he says. "But through other roles I learnt on the job, alongside all actors who had spent years in drama school. I wanted to know everything going on behind the scenes – how costumes were chosen or made, who took care of this or that. I was really interested in all of it, because so many choices are made by so many people. And that's led to me now taking on the role of producer on Doctor Doctor."
What's next for Roger Corser?
Soon Rodger Corser will also appear in the SBS documentary series Who Do You Think You Are?, which follows the lives of celebrities as they uncover their ancestry. The show took Rodger on a journey from Sydney to the gold fields of Victoria and the harsh coast of Tasmania. "It was a really interesting project," he says thoughtfully. "I think if you are talking about or researching people way, way back, say a few hundred years, they don't seem real. But if you see photos or paintings of someone, and can hear their voice in letters that they've left behind for instance, that's when it all becomes really fascinating, because you get a real sense of who that actual person was.
"It made me realise how determined people were back then to make a good life for themselves. And that so much of what we complain about today is so trivial. I realise just how fortunate I am, with a family I love and a career I could only once dream of. I've had lots of little wins along the way and hopefully there's still a few more to come…maybe even a big one."